St Kilda is a suburb in Melbourne, known for its perpetual party vibe. Back in the day, it was the go-to hideout for junkies and hookers. In more recent years, the place has transformed into a vibrant beachside suburb that is home to tons of eclectic individuals. But before you head off to St Kilda, it's better to book for a place to stay in advance. Check out The Hamptons Apartments to experience their luxury living for a fair price. Here are a couple of things that you should include in your next trip to St Kilda:
1. Enjoy a Lovely Meal at Fitzrovia
Looking for a place to eat brunch? Check out Fitzrovia, a little provincial English restaurant at Fitzroy Street that serves food all day. Upon entering the place, you'll be greeted by fully stacked bookshelves, old typewriters, lemons on wooden crates, and a few apples and lemons in random spots. Fitzrovia's quirky yet homey vibes make it the perfect place to feast on good food. For brunch, order their tasty scrambled eggs and smashed avocado with bacon and feta. Don't forget to bring home a slice of raspberry, peach, and ricotta slice for later. What makes Fitzrovia truly unique is that they offer a gourmet picnic hamper which has loads of delectable treats that you can enjoy in other places such as the St Kilda Botanical Gardens.
2. Get in Touch With Nature at St Kilda Botanical Gardens
The Botanical Gardens is a great place for some quiet time, sunshine, and relaxation. It's not just your typical neighborhood park.
Established in 1859, the garden is now home to roughly 810 mature specimens, wherein 8 of them are listed on the significant tree register. Other amenities include a giant chessboard, playground, rose garden, gazebo, pond with rain man fountain and glasshouses. Due to its massive size, it has become a popular spot for picnics.
3. Experience a Different Kind of Thrill at Luna Park
Luna Park has been the go-to place for a lot of kids and kids at heart since 1912. Here, you can find a roller coaster that's as old as the park. Other rides include Coney Island Top Drop, Twin Dragon, and Pharaoh's Curse.
What makes this place even better is that there's no entrance fee. Thus, if you're a bit scared to go on the rides, you can just stroll around or accompany your friends and family without having to spend.
4. Have a Relaxing Afternoon at the St Kilda Pier
Spend an afternoon just strolling along and taking plenty of memorable photos at the St Kilda Pier.
Here, you'll be able to spot a kiosk that has been featured on lots of Melbourne calendars and postcards. Be sure to grab an ice cream or iced coffee to cool you down. Looking for a sweet snack? Head off to Acland Street where you can find tons of European style cake shops. If you're lucky enough, you might be able to spot a local penguin colony around dusk.
5. Shop for High-quality Homewares
A lot of people might prefer spending their vacation windsurfing or swimming at St Kilda beach. But if that's not your thing, why not go retail therapy instead? Instead of clothes, bags, and food, shop for homewares at Mollison's, Scout House, and Esplanade Market. Look for timeless pieces that'll remind you of your beautiful trip to St Kilda.
6. Have a Pizza Feast at Mr. Wolf
Craving for authentic Italian pizza? Mr. Wolf is the place to be! Try a scrumptious combination of Parmigiano, mozzarella, tomato, olives, peppers, and chili toppings. Their food is simple and straightforward.
It's a great place to bring your family for lunch or dinner. But if you opt to go along or with friends, then be sure to visit the next door bar right after devouring all the pizza.
7. Lavish in Cheese and Wine at Milk the Cow
Craving for some exquisite cheese and wine? Head off to Milk the Cow and choose among their selection of high-quality wines and cheeses. If you're not a wine person, then you can opt for whiskey, sake, cider, beers, among others.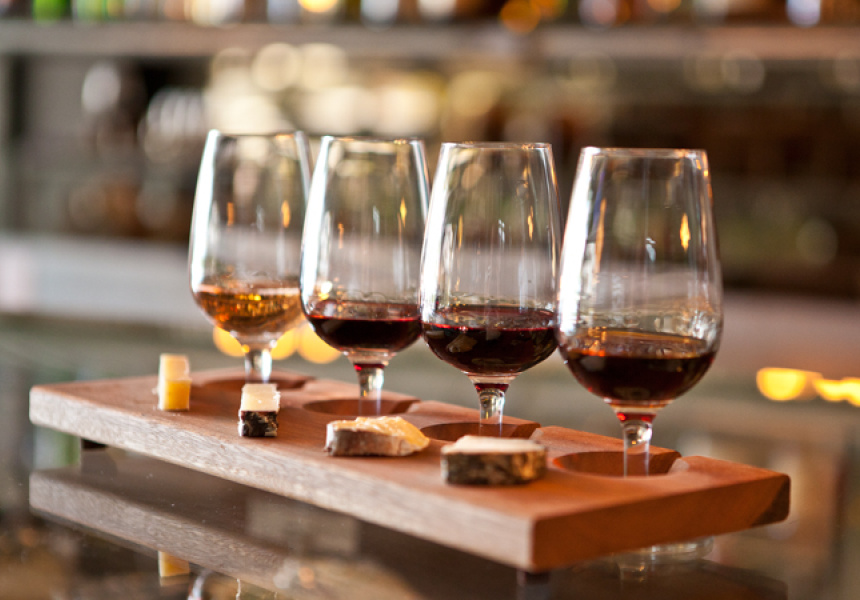 This European-style fromagerie also offers a scrumptious cheese fondue pot which is perfect for a romantic date, and a delectable cheesemonger's choice cheeseboard which is perfect for dining with your family or friends. Don't forget to buy some cheese for later. A triple brie would be a perfect choice for an easy wine and cheese experience at the comforts of your home.