Port Melbourne is a place where you can find the perfect mix of history and modern-day living. From old pubs to contemporary shopping centers, they seem to have it all. Thus, to help you out, we've listed the top ten things to see and do in Port Melbourne to make your trip extra meaningful. But before heading off to this incredible place, be sure to book in accomodation in advance. If you're looking for world-class accommodation, check out The Hamptons Apartments.
1. Try Westgate Park's Hot Air Balloon
Westgate Park is a fantastic destination for outdoor activities and scenic views. Check out the beauty of the Yarra River as it passes through the park. From here, you can also view a different angle of the Westgate Bridge and the breathtaking skyline of the city. But most importantly, you have to ride their hot air balloon for an unforgettable experience. Choose among the four hot air balloon companies that operate in the park. Don't forget to snap plenty of photos and upload them on your social media accounts. Family, friends, and followers will surely envy your trip.
2. Go-kart Racing
Auscarts Racing is a well-known indoor racing circuit that both locals and tourists love. Their amenities include a pit lane bridge, sunken corners, switchbacks, grading, and lots of rapid sweepers. Here, you can enjoy a friendly competition with friends and family, or even with other riders.
3. Swim at the Beach
Spend a day at Port Melbourne Beach swimming, relaxing, strolling, and enjoying the sun. Get your blood pumping by playing beach tennis and cycling. Make sure to take lots of photos at the sand dunes there as well. If you prefer to go swimming at a place with spectacular bay views, then Sandridge Beach is the place to be.
4. Challenge Your Brain
Test your critical thinking and quick decision-making skills at Exitus. They offer fun and interesting themed puzzle rooms that are great for bonding with family and friends. They are popular for room themes that tap into your phobias and fears. If that's too intense for you, then you can opt for CSI-Melbourne, Oceans, Eleven, Oz, or prison-break themes. What makes them different from other escape rooms is that they will reward you with beer at the pub after you successfully completed the challenge.
5. Feast on Their Wide Array of Food Selection
Port Melbourne has something for everybody. Restaurants here offer a variety of cuisines such as contemporary Australian, Thai, Russian, Japanese, Italian, Croatian, and European. Two of the most famous restaurants here are Moulin Noir, a place that serves luxurious European dishes, and Komeyui, a place that offers authentic Japanese food.
6. Give in to That Dessert Craving
After enjoying a sumptuous meal, why not have some sweet treats as well? If you're into French pastries and bread, then head off to Noîsette. They have fresh macaroons, lemon tea cakes, and everything in between. Melbourne Bakehouse and Pure Pie are other outstanding places to satisfy your sweet tooth.
7. Experience Nature
Nature lovers have to include the Garden City Reserve to their itinerary. Have a stroll in their walking trails as you enjoy the big beautiful trees and lovely plants. Let your kids play at their playground that is equipped with a rock-climbing wall and slide. They also have an off-leash area for dogs to run around. You can even enjoy a nice picnic here since they have lots of grassy areas, bench seats, and picnic tables.
8. Have a Picnic at Edwards Park
Another great place to be one with nature is Edwards Park. It's the perfect destination for those traveling with family members because here, you can have a lovely picnic in a shaded area. The park is decorated with giant trees and pretty plants. Their playground is also complete with ladders, monkey bars, a huge wave slide, and a climbing wall. There's even a smaller play area for toddlers as well.
9. See a Historic Spot
Established in 1854, Station Pier has since been functioning as the main passenger terminal of Port Melbourne. Make sure to take loads of photos in this historic spot. Here, you'll be able to catch a glimpse of the white and red Tasmania ferry as it departs or arrives.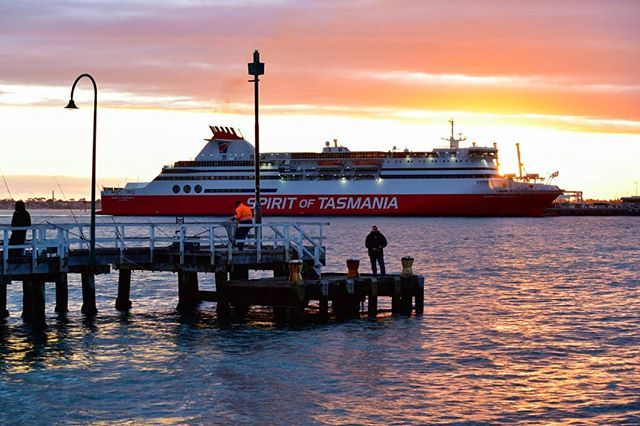 10. Shop 'Til You Drop
Bay Street is the go-to place for retail therapy in Port Melbourne. They have everything, from fine jewelry to clothes. Looking for stylish clothing pieces? Make sure to visit One White Lie's boutique. Bay Street is also home to many pubs, perfect for chilling out after shopping and strolling around. Harry & Frankie is among the highly recommended bars that you must check out.